Tappan Lake, Uhrichsville, OH
The U.S. Army Corps of Engineers constructed a rolled earth dam to form Tappan Lake. The impressive structure has a maximum height of 52 feet and a top length of 1,550 feet. The lake soon became a top outdoor recreation spot for fishing, boating, and camping.
Tappan Lake Park provides over 500 campsites that include electric and full hookup sites. Primitive and group campsites are a bit more rugged. For those not so willing to rough it 10 cabins are available.
Fishing is a regular occurrence on the lake with several species providing excellent prospects.
Bass fishing in Tappan Lake is a crowd pleaser. The Ohio Division of Wildlife found a 6-pound, 7-ounce largemouth bass during a recent fish sampling. These bass fall for crankbaits, spinnerbaits, and plastic worms, along with an assortment of other traditional baits. Smallmouth bass are present but found in significantly fewer numbers than their largemouth cousins. Small in-line spinners, jigs tipped with soft plastics and minnows, spoons are solid bait choices. Check the fallen timber and submerged weed lines, riprap along State Route 250, lily pads, and fallen logs for bass. The ODOW discovered that during a recent fish sampling project that 38 percent of the bass were at least 12 inches. Of these fish a whopping 11 percent hit the 15 inch mark or better.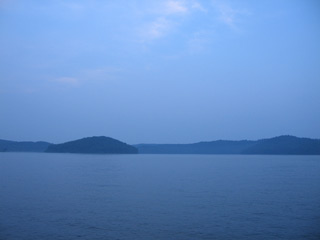 The white bass numbers are good and most of the fish are from 9 to 12 inches in length. Spring is best during the spawning runs and the action can be fast and furious. Toss a small crankbait through a feeding school of whites and hang on.
Flathead catfish are the top-sized predators in the lake. No one knows how big the largest cat in the lake is but rod-bending line-breakers are in the depths. Flatheads routinely reach 15 to 20 inches.
Channel catfish are found in abundance. The ODOW's gill net survey showed that 46 percent of the cats were at least 16 inches and two percent topped 24 inches.
Crappie fishing is good in the spring and fall. Sixty percent of the crappies are at least 8 inches and nearly 15 percent measure from 10 to 12 inches. The new crappie regulation is in effect. Anglers are allowed a 30-fish daily creel limit and 9-inch minimum length limit.
The saugeye fishing is sporadic but the ones being caught are nice-sized. The ODOW found that 65 percent of the fish measured 20 inches or more and that eight percent reached at least 25 inches.
Bluegills are abundant but running small. Bring a fly rod or worms and bobbers for a day of fun.
The Tappan Lake Marina provides boater necessities such as fuel, food, docking, ski accessories and cabin rentals. Anyone in the market for a boat or wanting to rent one should contact the marina.
The handicapped accessible fishing pier is located off U.S. 250.
Recreational boaters have their fun in the sun, too. The two public launches are near the Tappan Lake Marina on U.S. Route 250 and near the roadside rest area. Boat motors can't exceed 299 horsepower.
Hunting is allowed on limited acreage and for waterfowl on the water. Tappan Lake is ideally situated where local crop fields serve as waterfowl magnets in the fall. Canada geese and duck hunting are excellent at times. Contact the park office for a hunting map.
The hiking trails can sometimes be busy but for the most part the longer trails are great places to get away from it all. The park hosts the 6-mile-long Fox Trail, 4-mile Deer Trail, and the 2-mile Pine Trail. There are shorter trails as well that include the Turkey Ridge, Cabin Beach, and Nature trails.
The beach has paddle boat rentals and a concession stand in season. Swimmers should be aware of and stay within the designated swim zones.
History buffs enjoy the scenic Tappan-Moravian Trail Scenic Byway. This is the route first traveled by the Delaware and Wyandot Indians and then later by Moravian missionaries. The trail leads visitors to the small town of Deersville, established by hardy settlers in 1815, and where the general store was founded in 1901. These were the days of the stagecoach and it's still possible to visit historic locations where history was lived in everyday life. The restored log cabin is one point of interest. Another spot to check is the Feed Springs which were a watering place for settlers traveling on the passing wagon trains.
Tappan Lake covers 2,350 acres in Harrison County seven miles west of Cadiz on U.S. Route 250.
For additional information contact the ODOW's District Three at (330)644-2293, Tappan Lake Park at (740)922-3649, or the Muskingum Watershed Conservancy District at (740)922-3649. The marina can be contacted at (740)269-2031. Current water level information is available by calling the U.S. Corps of Engineers at (740)269-2681.
Other local Corp of Engineer lakes:
Atwood
Leesville
Piedmont
Tappan
or visit the Ohio Lakes page to see even more great lakes to visit.
Photo:
http://www.flickr.com/people/jarbo/
shared under a Creative Commons license (Attribution-Share Alike 2.0 Generic). Thanks for sharing jarbo
Land Unit:

State:

State Tag: